Objectives
Finding digital content for learning materials has never been easier. The difficult part can be sourcing digital media that is available for use in a variety of online educational environments, such as the VLE, without risk of copyright infringement.
On completion of reading this brief guide, you will:
be able to identify content that has either less restrictive or no copyright restrictions, avoiding the need to obtain permission and potentially pay for content use;
be familiar with online collections of digital media for sourcing your images, sounds files and videos to include in digital learning materials.
Important Disclaimer
I am not a copyright lawyer and the information in this resource is intended as general guidance, not as legal advice.
A (Very Brief) Look at Copyright and Digital Media
Now more than ever, who has the time to read the fine print?
How many times have you scrolled rapidly through a pop-up terms and conditions box and clicked 'I agree' to get to the download page?
Unfortunately it is very often the wording buried in this same fine print that can lead us into hot water with copyright.
Avoiding digital media isn't an option for anyone who wants to create engaging learning experiences. The good news is that avoiding copyright pitfalls is easier than you think, if you know where to look for your content.
Once you understand why it's not a good idea to rely on Google for sourcing your digital media, and instead become familiar with a few key resource collections and their much simpler terms of use, you can side-step complex copyright issues.
What we'll cover
This is intended as a quick and friendly introduction to open digital media collections such as images, sounds and videos
In part one of this guide to sourcing digital media online, we'll take a quick look at some common copyright myths. We'll also consider what to look for in terms of licensing when searching for images and other media on the Internet, in order to save yourself copyright headaches.
In part two we'll suggest a variety digital media collections which follow an open-licensing model, making them ideal for use in your own learning materials.
What's not covered and where to find more information
Open Access Texts
A directory of Open Access books and journals and related content such as theses can be found on the: UHI Open Access Content webpage (note: this page is being updated during the current pandemic, see UHI Library home page if no longer available).
Copyright Licence Schemes
If you need to know about current licence agreements with agencies such as the CLA or ERA, please contact the Library Team at your academic partner. The Library staff can also tell you more about our subscriptions to digital collections e.g. ClickView.
Copyright Legislation
For an in-depth look at copyright legislation and exceptions, plus information about copyright with regard to your own works, visit the copyright information pages of the UK Copyright Service.
Copyright Myths - True or False?
Myths still abound about content online. See if you can spot a few of the most common:
Creative Commons
You've undoubtedly heard of Creative Commons content. This can be a good source for digital works that don't infringe copyright.
It's important to be aware that Creative Commons is itself a form of licensing and that copyright still applies to Creative Commons works (Rae, 2020). The licences that apply to Creative Commons works all have 'some rights reserved'.
Each licence has its own restrictions. As a minimum (i.e. under the least restrictive of these) you will be expected to credit the original creator. Since we do this when citing other materials, it's a good habit to extend to your use of digital media in any case.
Other Creative Commons licences have additional restrictions such as whether you can use the licensed work for commercial purposes or create derivative works from it. Take care to note these when deciding whether you can safely and legally include a work in your own learning materials.
As long as you observe the licence agreement, Creative Commons works can be a great resource for digital media. You can find a wide variety of works online which are covered by these licences. For example, Wikipedia images are shared under Creative Commons licences. Helpfully, Google and many search engines within sites such as Flickr will also allow you to filter results by Creative Commons.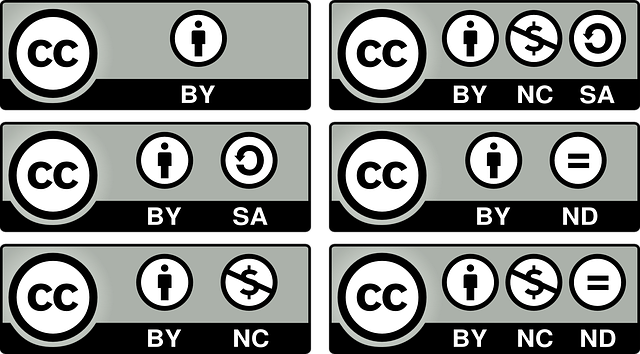 Image by
progressor
from
Pixabay
Public Domain
Definition: Public Domain
A work in which creator's copyright has expired or has been explicitly waived, and so is no longer subject to copyright legislation.
Works that are public domain can be freely used in learning materials since copyright has ceased to legally apply to them. You don't need permission and there are no restrictions on how you can use them.
As copyright will generally last for the duration of the creator's life plus several decades (in the UK this is an additional 70 years for most types of works), the majority of public domain works will date from the early 20th century and previous centuries. This is why you will often find museums and libraries hosting collections of public domain works.
There are exceptions to this. A creator has the freedom to waive copyright and so put their work into the public domain. For example, if you visit The Internet Archive you will find a diverse collection of online resources including books and written works, audio and video recordings, and software. Many of these have been uploaded as public domain works by their creators, who have chosen to waive automatic copyright in order to freely share their work.
Creative Commons and Public Domain
Creative Commons, in its role as a non-profit organisation, also helps rights-owners to make their work public domain if they wish. This is done via a CC0 dedication.
When using content with a Creative Commons licence, e.g. using the Creative Commons filter in Google, remember that only works made explicitly available under CC0 can be considered Public Domain (i.e. no rights are reserved) and can be used without worrying about legal requirements and restrictions.
Finding Open Digital Resources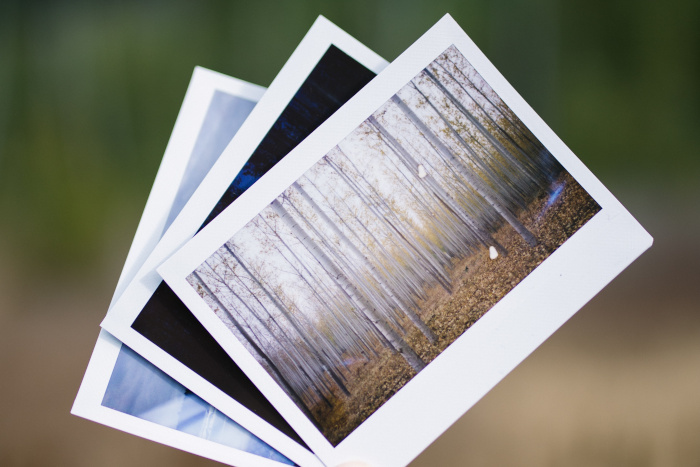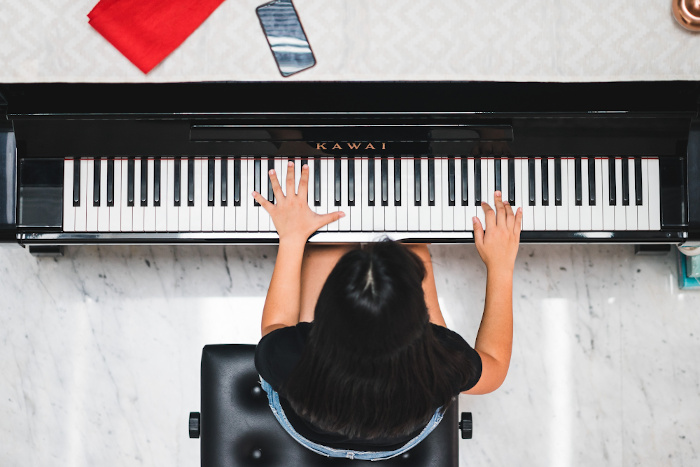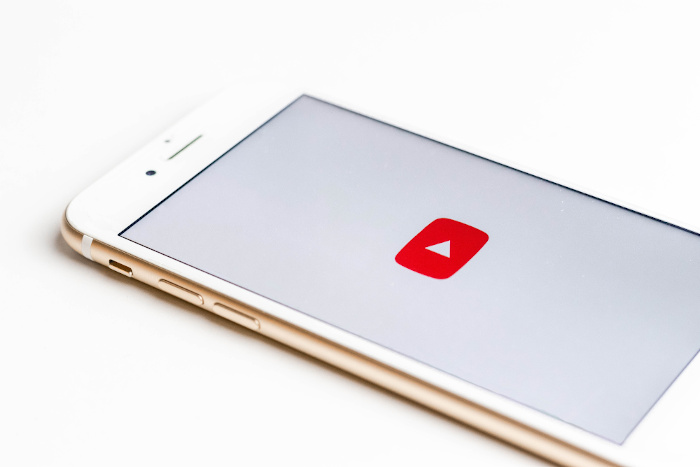 Online Image Collections for Photos, Vector Graphics and Illustrations
Collection
URL
Content
Licensing Notes
British Cartoon Archive

Artwork dating back to 1904.

Many of the oldest cartoons will be public domain but it is the user's responsibility to check copyright status (i.e. that 70 years have elapsed since artist's death)
Flickr Commons

A Flickr collection that curates images from public domain photos held by institutions throughout the world.

These images are assumed to be fully in the public domain with no known copyright restrictions.
FreeFoto

Extensive collection of free photographs.

Web-size images free for online use or non-commercial off-line use. Link back and attribution required.
Libraries, Museums and Galleries

Library of Congress: http://www.loc.gov/pictures/

New York Public Library Digital Collections: https://digitalcollections.nypl.org/

NGA Images (National Gallery of Art: https://images.nga.gov/

Smithsonian: https://www.si.edu/openaccess

The British Library (via Flickr):

https://www.flickr.com/photos/britishlibrary/

The Getty:

https://www.getty.edu/about/whatwedo/

The Met:

https://www.metmuseum.org/about-the-met/policies-and-documents/open-access

Many museums, art galleries and libraries now have open access collections of their public domain works. These are just a few of them. Look for collections marked 'Open Access'.

The images that can be downloaded should be clearly marked on the host site as public domain/open access, but it is advisable to check the terms of usage on each site.

Note: Do not use any Getty content if unsure that the file you wish to use is open content as Getty is notorious for issuing payment demands in cases of rights infringements.

MorgueFile

Free high resolution digital stock photographs and reference images.

You can download and use a picture for any purpose, as long as you either modify or change the picture in some way, or you use it with other content and credit the photographer.
NASA
Still images, plus audio and video from the NASA Image and Video Library.
NASA content (excluding logo) can generally be used for educational and non-commercial use. NASA should be acknowledged as the source. See usage policy for further details.
Pics4Learning
Curated library of images that are safe and free for education.
Use permitted in: "classroom projects, web sites, videos, portfolios, or any other projects in an educational setting."
Pixabay
Free high resolution photos, illustrations and vector graphics.
Published under the Pixabay Licence and free for almost all uses.*
Unsplash
Free high resolution and high quality photos.
Published under the Unsplash Licence and free for almost all uses.*
Wikimedia Commons

http://commons.wikimedia.org/wiki/

Huge collection of images shared under Creative Commons or in public domain.
Please read the Wikimedia Reuse Guide for details on complying with a file's licence restrictions.
*While attribution is not a requirement, it is good practice and may help if you are copyright audited.
Online Audio Collections for Sounds and Music
Collection
URL
Content
Licensing Notes
British Library Sounds
Collections of sound recordings, including music, drama, literature, oral history wildlife and environmental sounds.
Search can be filtered for 'Only recordings that everyone can play'. Legal and ethical use restrictions apply.
Creative Commons - Legal Music for Videos

A directory of sites which offer music published under CC licences.

The page also provides an example of how to credit musician and track.

Creator credit always required. Content not free for all uses, so check the terms. Avoid CC licensed comment that specifies No Derivative Works.
LibriVox
A library of free public domain audiobooks read by volunteers.
All the audio is in the public domain, and LibriVox states that you may use it for whatever purpose you wish. Do note that very old books can contain offending opinions and language.
Partners in Rhyme

https://www.partnersinrhyme.com

Scroll down page to find Free Resources. Other content can be licensed with a one-time fee.

A collection of no-cost and low-cost, royalty-free music. (Royalty-free means there will be no further royalties payable if you buy a licence.)

Free resources are not to be used for commercial purposes.
Pixabay

A growing collection of no-cost, royalty-free music and audio tracks.

Published under the Pixabay Licence and free for almost all uses.*
The Internet Archive
https://archive.org/details/audio

An archive of free music and audio.

Also lists modern eBooks that are not public domain but can be borrowed using a free account.

Free content will normally be public domain but double-check this before downloading.
Wikimedia Commons

https://commons.wikimedia.org/wiki/

Collection of sound files shared under Creative Commons or in public domain.

Please read the Wikimedia Reuse Guide for details on complying with a file's licence restrictions.
*While attribution is not a requirement, it is good practice and may help if you are copyright audited.
Online Video Collections for Sounds and Music
| | | | |
| --- | --- | --- | --- |
| Collection | URL | Content | Licensing Notes |
| BBC Bitesize | | Interactive video lessons include post-16 Core Skills. | This is part of the BBC Education Service and is available to those who hold a valid TV licence. Some content is geolocked to the UK. |
| BFI Player | | 120 years of free archive films | Free to watch if in UK, via free BFI Player app. |
| Open Culture | | Cultural and educational media, including films. | These are not copyright-free resources but you are able to use them for free. |
| TeacherTube | | Online community sharing educational videos since 2007. Requires a free account to use. | These are not copyright-free resources. You can link to or embed videos, but do not download except for personal use. |
| TED Talks | | Short, influential videos from expert speakers. Topics include education, business, science, technology, and creativity. | Free to stream and download. The majority of content is licensed under Creative Commons and can be used for educational purposes as long as the licence terms are followed. Please also see TED Talks Usage Policy. |
| YouTube EDU | | Educational channel on YouTube, sharing videos from universities. | Either link to content or use embeddable YouTube player. Non-commercial use only. |
ClickView
As ClickView is a subscription service, it has not been included above but can be an excellent source of video content for your learning materials. It can be accessed using your standard UHI log-in.
Further Reading
Secker, J and Morrison, C (2016). Using digital media: video, images, sound and software. In Copyright and e-learning: a guide for practitioners, Facet Publishing: London
UK Copyright Law: An introduction. Available at https://copyrightservice.co.uk/copyright/uk_law_summary
References
Secker, J and Morrison, C (2016) Copyright and e-learning: a guide for practitioners, Facet Publishing: London
Rae, A (2020) Copyright in a World of Digital Delivery [Webinar]. Available at: https://www.youtube.com/watch?v=ombAn1PkSP0 (Accessed: April 2020).