Introduction to Qualitative research Methods
Aim:
To introduce you to qualitative research methods and how to design qualitative research
Objectives:
1. To develop an understanding of key stages in research design
2. To understand the development of research questions
3. To develop an awareness of practical issues relating to social research
What are Qualitative research Methods?
Many writers on methodological issues find it useful to distinguish between quantitative and qualitative research, and on this degree programme tutors have made such a distinction. The status of the distinction is ambiguous; in some cases even described as 'false' (Layder 1993:110) as in recent years researchers have begun to talk about 'multi-method' research in which they employ a combination of both approaches. However in much of the literature and on many social science degree programmes, academics continue to talk about these two approaches separately. Both methodologies differ in three key areas, identified by Bryman (2001).
Differences between quantitative and qualitative research strategies:
| | | |
| --- | --- | --- |
| | Quantitative | Qualitative |
| Principle orientation to the role of theory in relation to research | Deductive; testing of theory | Inductive; generation of theory |
| Epistemological orientation | Natural science model, in particular positivism | Interpretivism |
| Ontological orientation | Objectivism | Constructionism |
(Bryman, 2001: 20)
The table above shows the three key distinctions which can be made between quantitative and qualitative research (The task of discussing quantitative research falls to Norman Wilson in Practical Research and Analysis Skills). This module will concentrate on Qualitative Research Methods and you will see from the above table that the three distinctive areas for each method can be identified within (i) role of theory in relation to research (ii) epistemology (iii) ontology. Qualitative research can be thought of as a research strategy that emphasises interpretation and understanding meanings which people attach to phenomena in the social world (rather than the collection and analysis of data, that's quantitative). In other words, qualitative research:
Emphasises an inductive approach to the relationship between theory and research, emphasis is placed upon the generation of theories
Rejects the practices and norms of positivism and the natural science model, in preference for looking at the ways in which people interpret their social world
Embodies a view of social reality as a constantly changing property of individuals' creation (the researcher cannot capture a fixed social reality)
Whilst recognising differences between both research methods, it is absurd to push too far the qualitative/ quantitative distinction. What really matters in all research is the accuracy of our description, on our purpose and on the resources available; not on being ideologically wedded to one method or another, (Hammersley, 1992: 163).
Ethical and Legal Considerations
As with any kind of research it is very easy for the researcher to get caught up in the excitement of the research itself, which is the excitement of making new discoveries. The impact research can have can be easily ignored or overlooked. Researchers need to remind themselves that they have ethical responsibilities towards the rights of others. In practical terms the benefit and harm resulting from research is sometimes difficult to estimate: however, Burnham et al. (2004: 253) have identified 5 basic ethical principles researchers should aim for: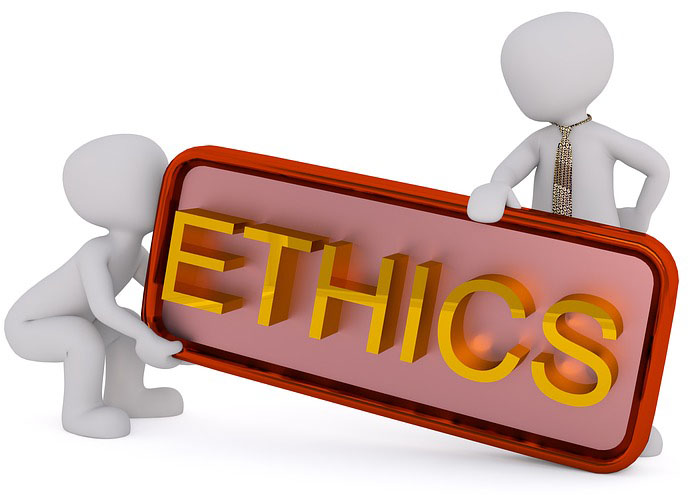 Avoidance of harm: researchers ought to seek to do good rather than cause harm.
Avoidance of deception: researchers ought to tell the truth and keep promises
Privacy or autonomy: individuals have a right to limit access to information about themselves.
Confidentiality: individuals have a right to control the use of information about themselves.
Consent: the obtaining of informed consent is a guiding principle for the conduct of research.
Have a look now at the guidelines of RESPECT: Professional and Ethical Code for Socio-Economic Research (www.respectproject.org/code). This is a set of guidelines which are intended to form the basis of a voluntary code of practice covering the conduct of socio-economic research in Europe.
It should be noted that researchers also have a duty to protect themselves from harm, whether physical or emotional. A project which unduly exposes the researcher to these is also dubious from an ethical standpoint.
In addition to ethical considerations, a social science researcher is likely to face data access and use constrains in the form of the Data Protection Act, Freedom of Information Act, and even the Official Secrets Act. These may impinge on various forms of research and, for example in the case of child-centred studies, may raise such complications as to render the research impossible. See 'Research Examples' in the learning resources section on Blackboard (Research Presentation: Documentary and Archival Research) for a more detailed discussion of legal implications.
Designing Qualitative Research
Thinking up a Research Question
Research questions in qualitative methods need to meet a number of requirements:
The question needs to be of interest to the researcher, there's nothing worse than working on something that you find uninteresting.
The question should have a focus but not be too narrow or rigid
The research subject matter must be research-able, something that is not too abstract, what people do, rather than what they think
The question should be relevant and useful to someone, even if it's only the researcher
Scientific research tends to be cumulative, so the question should be informed by existing research or theory
The research should be do-able, given the time and financial constraints
(Adapted from Ritchie & Lewis, 2003, pp48)
In order to get started, ensure that you can answer the following 20 questions:
What am I trying to achieve?
What range of methods and sources could usefully be employed to generate data?
Which of my research questions does each method or data source help me to address?
What is your theory about how you are going to do it?
What scale of study do I want to/ can I do?
How will I turn my data into evidence, which can be used to address my research questions?
Are my concepts meaningful?
Are my methods appropriate?
What is the purpose of the research?
Who is interested in the research?
What are the implications for those who are interested/ involved in the research?
Is it legal, is it moral?
Is what I want to do, feasible, given my resources?
What is the most sensible use of my resources given my research question?
What will the sources of data tell me?
How well does the use of these data sources match my ontological perspective on what constitutes the social world, and my epistemological perspective on how knowledge about that world can be produced?
What are the practicalities of using these data sources?
What can different methods yield in relation to my research questions?
How might the different methods feed into each other?
Can I feasibly do everything I want to do?
Planning the Research
Once you have devised a research question, you need to plan the research process. Bryman (2001) identifies a helpful 6-stage model for visualising the qualitative research process. It is reproduced here: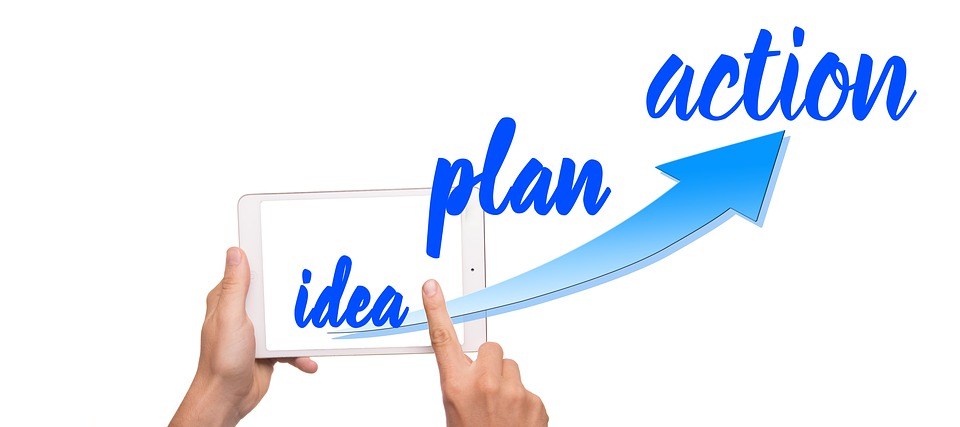 General research questions
Selecting relevant site(s) and subjects
Collection of relevant data
Interpretation of data
Conceptual and theoretical work

(Tighter specification of the Research question(s))
(Collection of further data)

Write up findings/ conclusions
(Bryman, 2001:267)
Potential Pitfalls
As with any scientific research, the best laid plans can and arguably, should, change as the data is generated. This may impact on your initial plan, your available resources, topic and even achievable outcome. Expect problems, some of which may be insurmountable. A research project will always take longer than expected and may well require more resources than originally planned for. In qualitative research you are generally dealing with people, who are unfortunately also the biggest source of problems for the researcher! Theory is critically important as a means of grounding your research however, it is possible to become 'enslaved' or over enthralled by the latest trendy theory. Beware of trying to 'fit' the data to the theory. Qualitative research is often written in an overly complex and pretentious manner.
Remember George Orwell's rules for good writing: don't use clichés; don't use jargon; use one word rather than 10; if it doesn't make sense, then don't say it!
Reading Task
In the module key text, J. Ritchie & J. Lewis (eds.) (2003) Qualitative Research Practice: A Guide for Social Science Students & Researchers, read and make notes on the chapter relating :
'The Foundations of Qualitative Research'
'The Applications of Qualitative Methods to Social Research'
'design Issues'
You can also read the relevant sections in Bryman for this week's topic area:
Bryman, A. (2001) Social Research Methods, Oxford: Oxford University Press
Discussion Board Activity
The task for this week is to begin a glossary of key terms. This will be useful in preparing for the examination. From the key text, find a definition of the terms below and reference where it was found. Post the definitions on the discussion board, giving full academic references:
| | |
| --- | --- |
| Epistemology | Methodology |
| Ontology | Paradigm |
| Positivism | Iterative Process |
| Deductive | Cumulative |
| Inductive | Credibility |
| Constructionism | Transferability |
| Ethics | Dependability |
| Confirmability | Flexibility |
VC Activity
Look back to Potential Pitfalls where it is pointed out that "In qualitative research you are generally dealing with people, who are unfortunately also the biggest source of problems for the researcher!" In what ways might this be the case? Come prepared to discuss this during the VC.
Think up a research question and justify it by answering the 20 questions listed in 'Thinking up A Research Question'. Come prepared to discuss this during the VC
References
Bryman, A. (2001) Social Research Methods, Oxford: Oxford University Press.
Burnham, P., Gilland, K., Grant, W. & Layton-Henry, Z. (2004) Research Methods in Politics, Basingstoke: Palgrave MacMillan,
Layder, D. (1993) New Strategies in Social Research, Cambridge: Polity
Hammersley, M. (1992) Whats wrong with Ethnography? Methodological Explorations, London: Routledge
Richie & Lewis (eds.) (2003) Qualitative Research Practice: A Guide for Social Science Students & Researchers, London: Sage