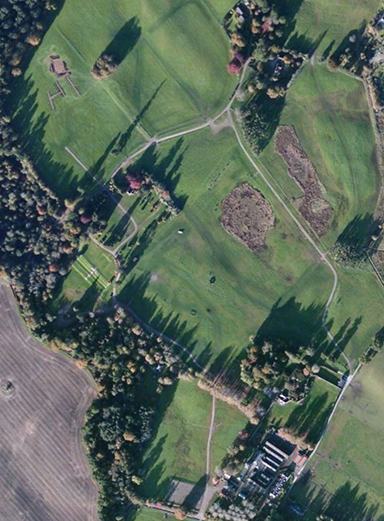 Navigation
---
(1 minute 54 seconds) - Transcript
If the video does not play in this window, please click on the title to view it on the UHI Streaming Server.
---
×
---
This photograph demonstrates the clever use of different foliage shape to add interest to the bed, a mixture of shrubs and herbaceous perennials.
---
×
---
Screen planting, using a plant that will resist even the strongest winds due to its form.
---
×
---
Good contrast in leaf shape compared to the shrubs and plants above.
---
×
---
Plants have been allowed to grow so close to each other that they form one dense mass, avoiding any room for weeds to grow.
---
×
---
From this view point, the planting of this bed runs smoothly into the background of trees, creating to the eye, a continuous tall bank of plant foliage until the skyline.
---
×
Virtual Event Instructions
Welcome to the virtual event. Clicking on the circles in the images will open windows to reveal additional content. Some images are panoramic images, and you can click and drag in the image to change your perspective.
To move to different locations at the event, click on a hotspots on the map.
×
Map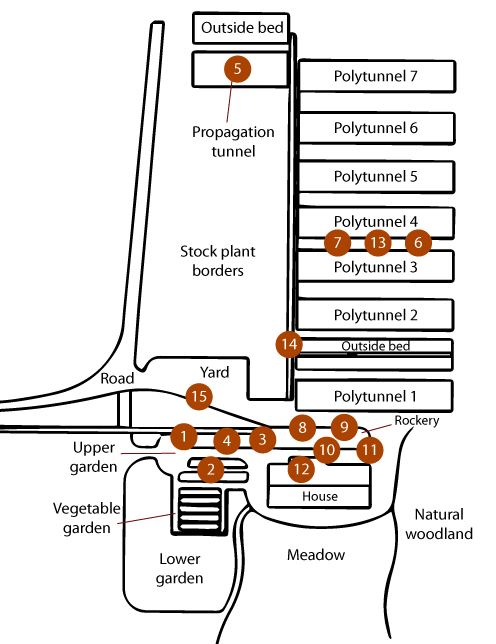 Move to different locations in the garden by clicking on the locations in the list below.
Navigation
×
Information
Developed by the Educational Development Unit, University of the Highlands and Islands.
Disclaimer
UHI provides links to external sources of information and may refer to specific Web sites, products, processes or services within this resource. Such references are examples and are not endorsements and whilst every effort is taken to ensure the accuracy of information provided UHI is not responsible for any of the content or guidance. You are advised to exercise caution.
Information on social media websites may also be provided. Staff using social media websites must comply with the University's social media policy. It is recommended that you fully understand the terms and conditions of use before using these sites and that you take steps to protect personal or sensitive data.
×