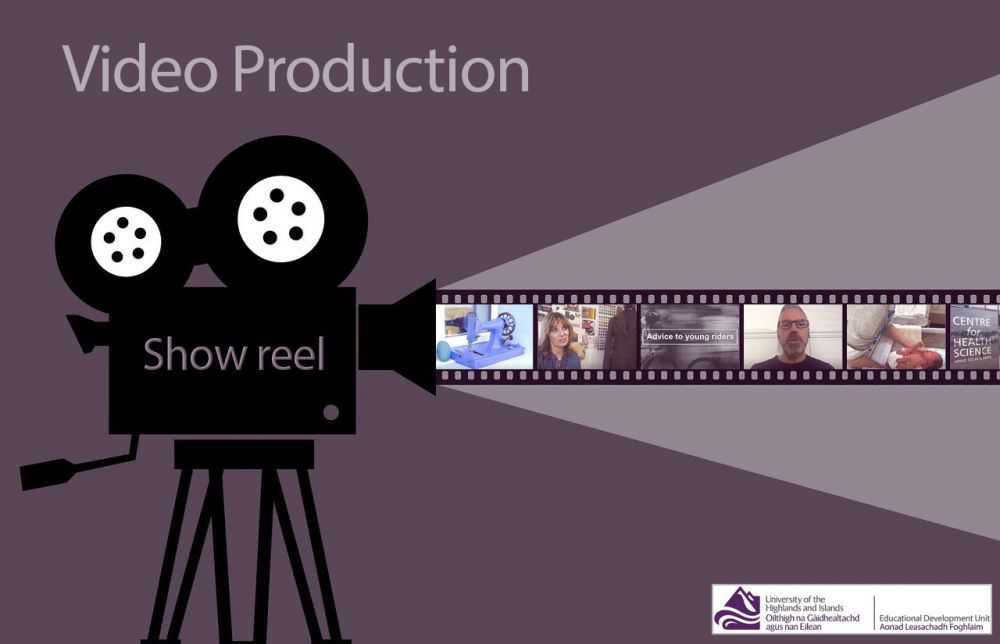 HNC Fashion (Harris Tweed) videos
Sallie Avis, A Sewing Room with a View
From a suite of videos on the production, design and promotion of Harris Tweed for HNC Fashion. This was filmed on Lewis and Harris interviewing industry specialists.
Clinical Skills (Midwifery)
Baby bathing
An example of Clinical skills videos designed specifically for BA Nursing and Midwifery.
Centre for Health Science
Welcome to Centre for Health Science
A promotional video introducing new students to the Centre for Health Science was produced for the Optometry showcase. This was produced during lockdown to showcase the Centre including new COVID safety guidelines.
Sports Psychology
Advice to young riders
The EDU have also recorded and edited lectures, presentations, and interviews via MS Teams. This example is with a Sports Psychology lecturer interviewing Olympic champion cyclist, Brian Smith. The interview was recorded on MS Teams and edited afterwards into course material.