Seed Dormancy
Normally when environmental conditions are favourable a seed will begin to germinate, but in some cases a seed can remain dormant even though the conditions are perfect for germination.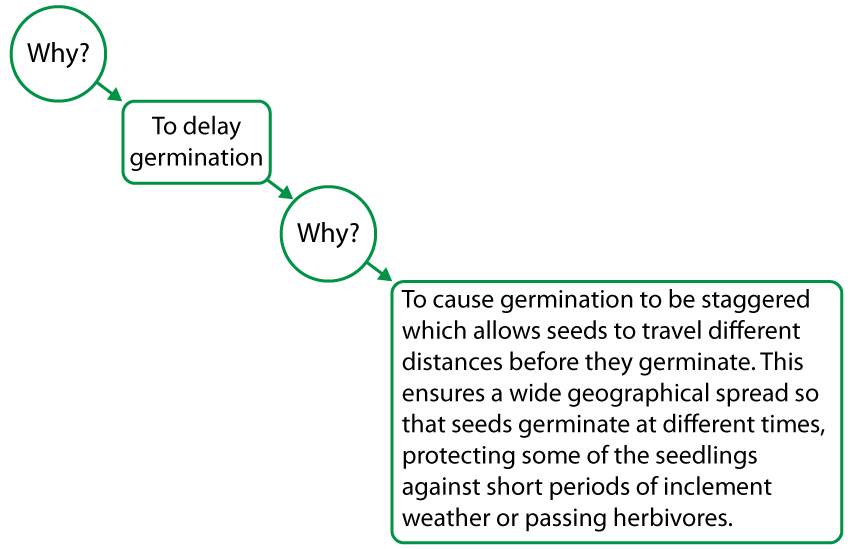 Why?
To delary germination.
Why?
To cause germination to be staggered which allows seeds to travel different distances before they germinate. This ensures a wide geographical spread so that seeds germinate at different times, protecting some of the seedlings against short periods of inclement weather or passing herbivores.
Some seeds can germinate after 2000 years of dormancy!
Information
Funded as part of the Scottish Funding Council's curriculum development unit cost model project. Developed by the Educational Development Unit, University of the Highlands and Islands.
Disclaimer
UHI provides links to external sources of information and may refer to specific Web sites, products, processes or services within this resource. Such references are examples and are not endorsements and whilst every effort is taken to ensure the accuracy of information provided UHI is not responsible for any of the content or guidance. You are advised to exercise caution.
Information on social media websites may also be provided. Staff using social media websites must comply with the University's social media policy. It is recommended that you fully understand the terms and conditions of use before using these sites and that you take steps to protect personal or sensitive data.
PDF version.
×