How does alcohol affect blood sugars?
To understand this, we need to look at what the liver does (see Session 2: The balancing act).
How alcohol effects the processes in the liver is complicated. When you are fasting or not eating carbs, excess protein and fat is being converted to glucose.  This process is called gluconeogenesis.
There is also some stored glucose (glycogen) in the liver. This ensures that when you are fasting for a period of time, there will be fuel (glucose) in the blood stream for the body to function normally.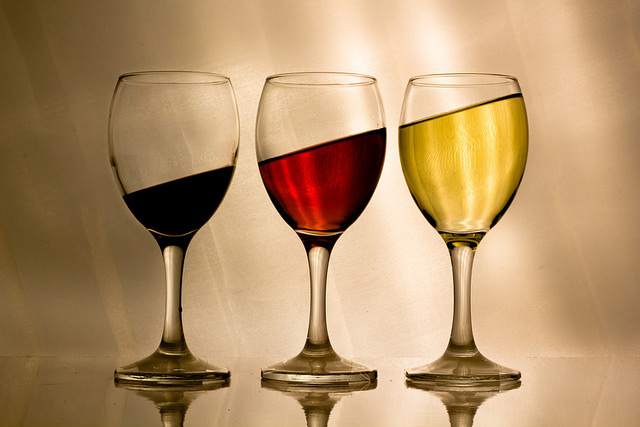 When you drink alcohol the liver becomes very busy.  Its main job during drinking time is to break down the alcohol and clean it up by turning it into other chemicals and energy (7 calories per gram).
While the liver is busy cleaning and sorting out the alcohol it is unable to do its usual work. 
This means:
Gluconeogenesis is stopped or slowed and so your body can't make or won't make as much glucose. 
The breakdown of the stored glucose in your liver (glycogen) is also stopped or slowed down - so you don't even have your glucose reserves in your liver to draw upon.
When all the alcohol is broken down the liver gets back to its usual jobs mentioned above. This increases insulin sensitivity, so glucose in the blood may be used up more quickly and hypo risk is increased up to 12 hours after a session with alcohol.
So in summary, alcohol reduces the amount of glucose the liver produces and the situation is made worse when you have not eaten (starvation or fasting).


We welcome any comments on how to improve this unit. Please feel free to pass these on at any time.
If you have any difficulty viewing this resource please contact EDU (edu@uhi.ac.uk) with:
the name of the resource;
a description of the problem (please give as much detail as possible);
the section of the resource where the problem occurred;
your internet browser (you can check your browser version at: http://detectmybrowser.com/).
UHI provides links to external sources of information and may refer to specific Web sites, products, processes or services within this resource. Such references are examples and are not endorsements and whilst every effort is taken to ensure the accuracy of information provided UHI is not responsible for any of the content or guidance. You are advised to exercise caution.
×