Cross country phase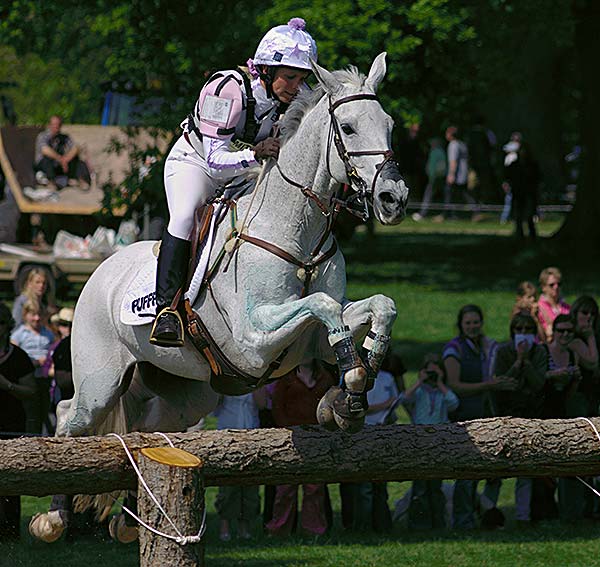 'Badminton horse trials open ditch jump' by Henry Bucklow/Lazy Photography from Wikimedia CC BY-SA 3.0
Event saddle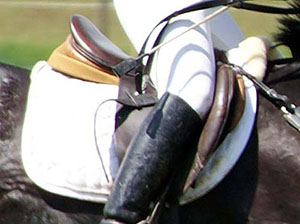 'Event saddle' by Krimifreundin from Pixabay, CC0
Event saddle showing flatter seat to allow rider to slip their seat when jumping and forward cut flaps for shorter stirrup length. Similar to show jumping saddles

Polo saddle from Wikimedia CC BY-SA 3.0
Example of an overgirth used for additional security/safety. Fastens over the top of the saddle and girth, through the part of the martingale strap which the girth is threaded through under the belly. The saddle in the photo is a polo saddle. Overgirths generally have elastic inserts.
×
Pelham with roundings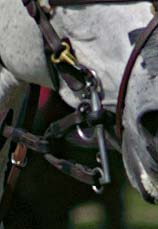 Pelham on horse, cropped from original image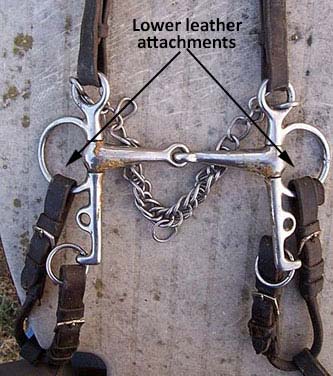 A Pelham bit from Wikimedia CC BY-SA 4.0
×
5 point martingale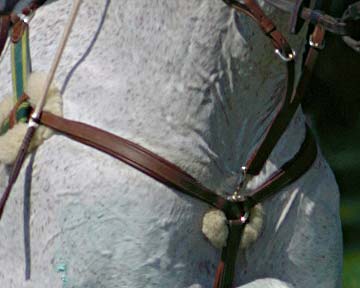 5 point martingale, cropped from original image
×
Grackle noseband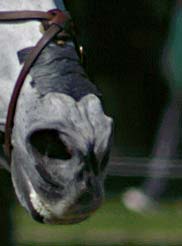 Grackle noseband, cropped from original image
×
Stud guard
Stud gaurd, cropped from original image
×
Cross country boots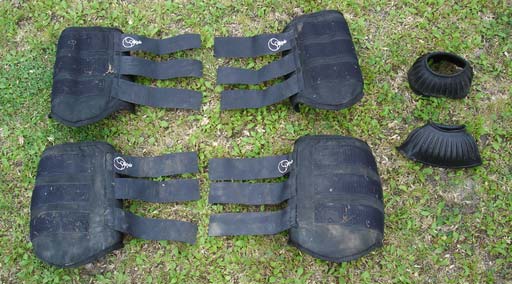 'Protections ...' by Maloq from Wikimedia CC BY-SA 3.0
Leg protection for eventing
Cross country boots are thicker and provide more protection for legs than normal brushing boots as the obstacles jumped are solid and not designed to be knocked down. They have secure fastenings and many riders will also use sticky coloured tape wrapped around to give additional security to prevent them falling off. Over reach boots are normally used in the front feet as well to prevent injury.
×
Logos must comply with BE rules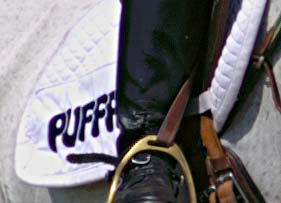 Saddle cloth, cropped from original image
×

We welcome any comments on how to improve this unit. Please feel free to pass these on at any time.
If you have any difficulty viewing this resource please contact EDU (edu@uhi.ac.uk) with:
the name of the resource;
a description of the problem (please give as much detail as possible);
the section of the resource where the problem occurred;
your internet browser (you can check your browser version at: http://detectmybrowser.com/).
UHI provides links to external sources of information and may refer to specific Web sites, products, processes or services within this resource. Such references are examples and are not endorsements and whilst every effort is taken to ensure the accuracy of information provided UHI is not responsible for any of the content or guidance. You are advised to exercise caution.
×