Endurance
Endurance riding is an equestrian sport based on controlled long-distance races. It is one of the international competitions recognized by the FEI. There are endurance rides worldwide.
Endurance riding ruling body
Ruling body in GB for Endurance riding is Endurance GB. Visit their webpage for information on rules regarding tack.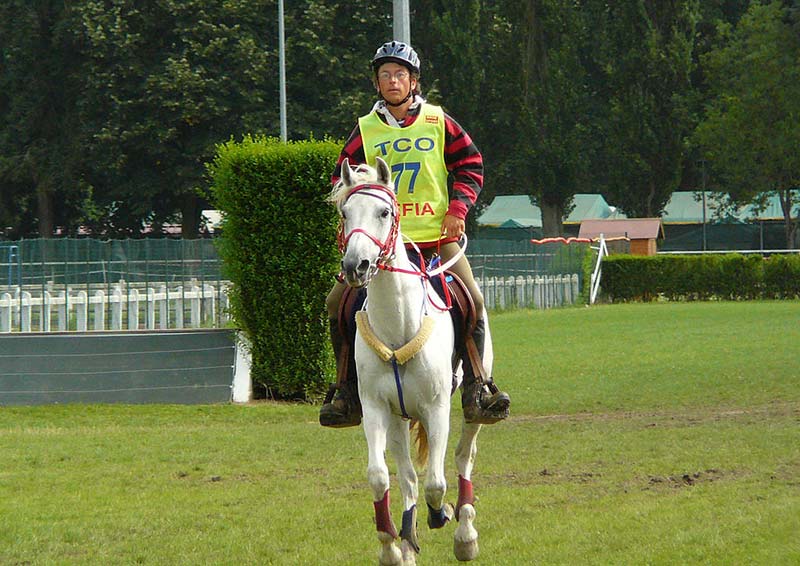 'Un cheval shagya en compétition d'endurance' by Véronique Mestre Gibaud (Association française du Cheval Arabe-Shagya from Wikimedia CC BY-SA 3.0
Event saddle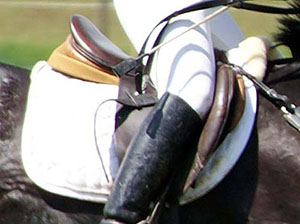 'Event saddle' from Pixabay, used under public domain
Event saddle showing flatter seat to allow rider to slip their seat when jumping and forward cut flaps for shorter stirrup length. Similar to showjumping saddles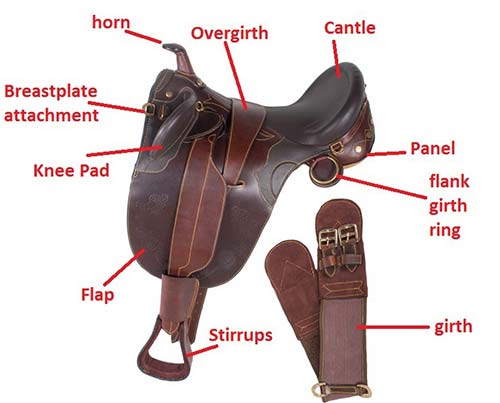 Part of an Australian Saddle from Wikimedia CC BY-SA 3.0
Example of an overgirth used for additional security/safety. Fastens over the top of the saddle and girth, through the part of the martingale strap which the girth is threaded through under the belly. The saddle in the photo is a polo saddle. Overgirths generally have elastic inserts.
×
Endurance saddle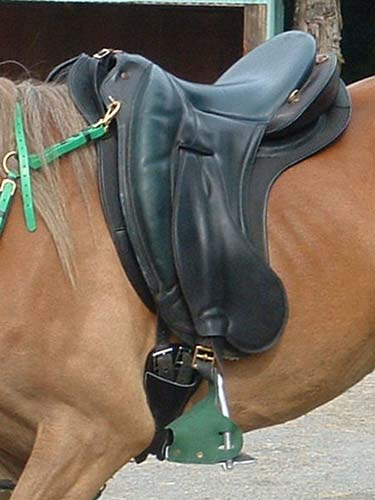 Endurance saddle by Eponimm from Wikimedia CC BY-SA 3.0
Although normal general purpose saddles can be used, endurance riders usually use one that is designed to be lightweight yet comfortable to horse and rider for long hours of riding. There are saddles designed specifically for endurance riding, though they are not universally used. They are light weight, have wider panels to distribute the weight of the rider and equipment over a larger area and have extra metal rings for the attachment of equipment.
×
5 point martingale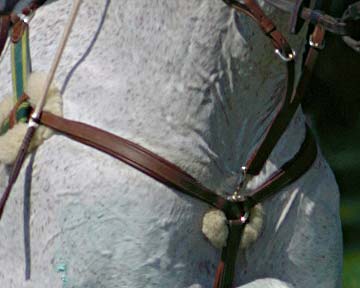 5 point martingale, cropped from original image
×
Grackle noseband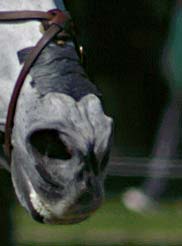 Grackle noseband, cropped from original image
×
Hoof boots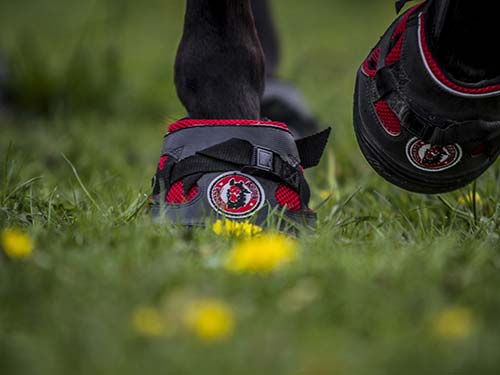 'Hufschuh' by Liane Maas (Hufbeschlag Liane Maas horseexperts) from Wikimedia CC BY-SA 3.0
×
Stirrup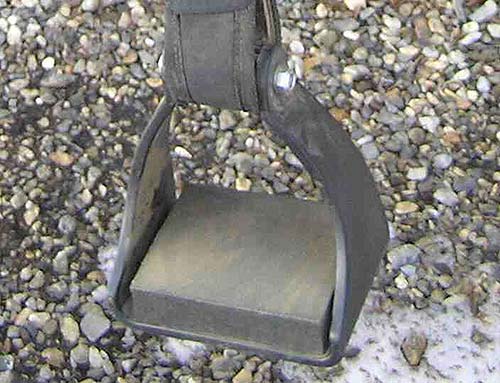 'Stirrup on an (admittedly dirty) endurance saddle' by BLW from Wikimedia CC BY-SA 3.0
Light weight stirrups with a wider tread. For rider comfort.
×
Logos must comply with BE Rules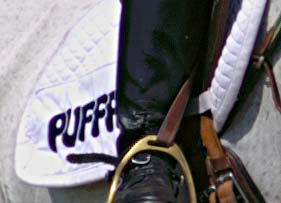 Saddle cloth, cropped from original image
×

We welcome any comments on how to improve this unit. Please feel free to pass these on at any time.
If you have any difficulty viewing this resource please contact EDU (edu@uhi.ac.uk) with:
the name of the resource;
a description of the problem (please give as much detail as possible);
the section of the resource where the problem occurred;
your internet browser (you can check your browser version at: http://detectmybrowser.com/).
UHI provides links to external sources of information and may refer to specific Web sites, products, processes or services within this resource. Such references are examples and are not endorsements and whilst every effort is taken to ensure the accuracy of information provided UHI is not responsible for any of the content or guidance. You are advised to exercise caution.
×